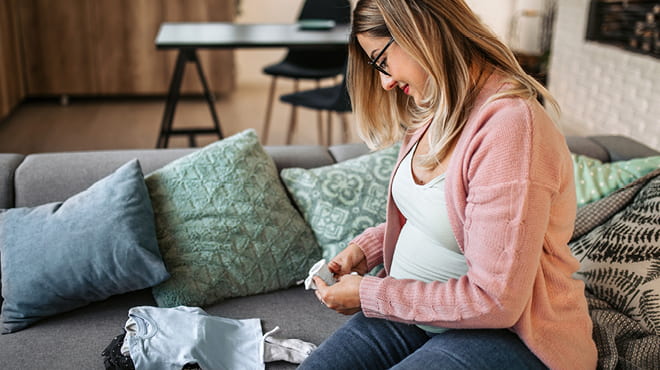 Bringing midwifery care to a community is an integral part of obstetrics and gynecological care. Most of this care has been and will continue to be with women who are pregnant. Certified nurse-midwives are highly specialized, advanced practice providers who care for women autonomously as their primary obstetrical provider. An important aspect of midwifery is meeting women and their support person at the first prenatal visit, sharing their excitement or possibly listening to their fears and anxieties about an unexpected pregnancy. It's learning about her story and what's important to her and her family.
The pregnancy itself is affected by all aspects of a woman's life history and lifestyle. This includes what the expectant mother does, her support system, diet and moods, and how her body is working. I want to know what hurts, what is worrying her and what resources might be helpful to her. While I'm gathering information about how her baby is growing or what her blood pressure is, I also want to know if she feels safe, or if she is anxious or depressed. I want to know when other events in her life are impacting how she feels about the pregnancy. I want to be there to support and help her develop her own inner strengths.
Pregnancy and birth are an amazing part of a woman's life, and to be given a role in this journey is such an incredible gift. Seeing a nervous, but excited, woman begin a pregnancy develop to become a confident, loving mother is a rewarding part of what I do. Witnessing parents embrace their newborn child for the first time will never get old. Being present at the baby's birth is an amazing experience. To see a father wipe a tear from his eye after seeing his child being born brings tears of joy to all in the room.
Care from a midwife continues after birth into the postpartum period and with annual visits to help women manage their health concerns. I listen deeply to how their lives are changing, whether it's relationships, new jobs and plans for future children or not. My role is to support women where they are, and help them identify their health goals and take steps to achieve those goals. Sometimes this is about better mental health and well-being; sometimes, it means making different lifestyle choices. I believe that women are intuitive and know what might work best for them to live a healthier life. My goal is to help women sort it all out and support them in their choices.
Being a certified nurse-midwife has meant developing countless meaningful relationships with women and their families. We laugh together, cry together and share in the greatest moments of what life has to offer.
Gina Lee is a certified nurse-midwife in OB-GYN in Red Wing, Minnesota.